The Concordia Church AV team and Soundboard team are a group of volunteers who help the Pastors deliver the Church service to the congregation.
The Soundboard team runs the soundboard and controls pretty much everything you hear during the Church service. The Soundboard team also runs the Marantz Recorder which is used to capture the sermons at the 10:30 service each Sunday.
The AV team controls what you see during the Church service. Concordia uses a software application called MediaShout to project the Church service on the screens at the front of the Church. The team members spend their own time at home creating the service and then on a rotating schedule run the service at church.
AV Team Schedule
Schedule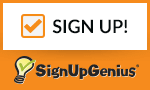 Soundboard Schedule
Schedule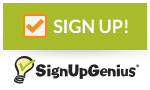 Equipment Resources
Sound Board - sanctuary
Mackie SR32-4 VLZ Pro
Manual
Flash Drive Recorder
Marantz PMD560
Manual
Mediashout
User Manual - v4
Projectors - sanctuary

PLC-XP 46L - under sound board - Manual

PLC-XP 50L - far, outside wall - Manual